Features
Slot Features Free Spins, Wild Symbol, Scattery Symbol, Multiplier
Release Date June 24, 2020
Game Provider: Netent
Slot Type Video Slot
Theme Adventure
Reels, Rows 5, 4
Bet Levels €0.2 - €200
Scatter Symbol Yes
Wild Symbol Yes
Bonus Game No
Free Spins 6
Respins No
Multipliers Yes
Jackpot No
Return to player 96.06 %
Volatility Low
Cash Noire Slot Strategy & Tips 
Seek a Bonus – Many casinos offer bonuses when you first sign up and even further after. Which casinos offer the best of them? Check our list of recommended casinos to play Cash Noire at to find out.
Bet Accordingly – The volatility here is low. Thus, you can get away with betting higher more frequently. You want to have a high bet when into a winning streak to trigger the free spins.
Cash Noire Slot Review
First thing first, Cash Noire slot is a five reels, four rows with 1024 paylines game. The gameboard sits against the backdrop of a dimly lit detective office with a woman at the side sitting on a desk and smoking a cigarette. A clue board rests at the opposite end while the open blind of a window gives us but a peek of the seedy city where the action takes place. 
The game sticks to its theme so much that, besides the eerie music, the main character, detective Tom Flint, narrates his thoughts throughout in true Noir fashion. His observations range from contemplative to truly cliched ('it is all connected…') but it's a nice little touch nonetheless. 
The symbols of the game feature exactly what you could expect from a hardboiled film. 
Femme Fatales, our protagonist detective, a thug, whisky, cards, matches, knives, clues, and a .38 gun enriches the atmosphere as symbols. Besides that, the game is as chockfull of special features as the city it takes place in is of crime.
Avalanche Feature
As another brainchild slot from the creators of Gonzo's Quest, NetEnt once again took one of its trademark features and put it to good use here. The avalanche feature first reared its head in the aforementioned Gonzo's Quest slot from the year 2011. 
Ever since then, it has come to be something of a staple for slots that want to play around with something more than the traditional spinning reels. And, no matter how many years it has been since its debut, the feature still holds up nicely when playing it. 
In the Cash Noire slot, it works exactly as it does in all other games that feature it. Once you hit a winning combination or multiple winning combinations, all symbols involved in those combinations will explode. And when they have gone 'poof', the site where they formerly rested at now stands empty, but not for long. 
The symbols that stood right above the ones that just went up in smoke will fall into the newly vacant positions they left, likewise, with any symbols that might be above those about to go down into the position of the vanishing ones. This effectively creates an 'avalanche' of those symbols now falling down into lower positions. 
Once they have fallen into place, there will be empty spaces at the top of the reels remaining. To fill those up, an entry of new sets of symbols from outside the game reels will avalanche down from above. 
Once all symbols and newly arrived symbols are into their respective new positions, there are chances of triggering further combinations. When that happens, the whole process of exploding combination symbols and avalanching symbols repeats once again until there are no more combinations.
Mystery Symbol Feature
Among all of the symbols in the Cash Noire slot game, there's one that will surely spike your curiosity. Following the Noir theme where there's always something hidden waiting to discover. 
The game features an icon with the foremost symbol for hiding something: A safe box. An impenetrable and very heavy looking safe box with an '?' symbol at the centre is your mystery symbol. When it has not gotten a winning combination after a spin but the Mystery Symbol landed, it will transform into another regular symbol. 
Which symbol it will transform into is completely determined at random. Now, this feature becomes even better when combined with the Crime Zone feature.  
If the Mystery Symbol happens to land inside the crime zone, it will not only transform into a random symbol but also transform every other symbol within the crime zone as well. This means an instant combination that could potentially land you a big win.
Clue List Feature
At the left side of the gameboard lies the Clue List. It is a sort of minimised investigation wall that you can see in so many crime movies. A series of clues, be it photographs, letters, receipts, notes, etc. pinned to a board and interlaced with red strings to indicate they fit together. Here, in the Cash Noire slot game, it serves a gauge meter that functions in unison with the Crime Zone feature. 
Every single time you hit a combination that involves one or more symbols that lie within the Crime Zone, you get one clue. One more clue means, besides that, you are closer to catching your suspect, a couple of other advantages. 
Once you get three clues, the crime zone will expand to cover four symbols spaces now instead of the original three. Gather 7 clues, and that will make the crime zone expand even further, to up to 5 symbols spaces now. And, once you get the complete set of 13 clues of the Cash Noir slot game, you will face your suspect in the Free Spins round. 
It's important to note that the clues are not stackable. Rather, you need to get them all in a continuous winning streak. Once your streak falls short before collecting the whole 13 clues, the clue list rests. Your investigation board will now be empty. However, you will need to repeat the winning streak again to expand the crime zone and get the free spins.
Crime Zone Feature
Before doing a spin, a glowing red outline bordering three symbols shows up on the reels.
This space goes by the name of a 'Crime Zone' as the caption of red letters gives away just before you make your first spin. The crime zone has either a straight row or an L-shape. As mentioned, the crime zone can expand depending on the amount of clues gathered for the Clue List feature.
In this sense, the crime zone does not remain static. Rather, it moves around the gameboard when you are not hitting any win. However, it becomes permanently enlarged for the duration of the free spins round.
Cash Noire Slot Free Spins
If you have ever seen a couple of noir movies, you know that one of the best parts of it has got to be the chase. There's always a chase! On foot, on car, or both. Once they have the suspect figured out, the detective goes after them and invariable it ends in a spectacular chase. 
It's the precise set-piece the screenwriters put together to keep you at the edge of your seat. And guess what? The team at NetEnt managed to replicate the thrill of it all in a really clever way here. The Cash Noire Free Spins round goes by the name of the City Chase Map. As the name suggests, there will be a chase across the city, and you can keep track of it with a map. 
The map will appear at the left side of the gameboard replacing the Clue List as soon as you enter the free spins round. Each winning combination will move you on the City Chase map the same number of spaces as the symbols involved. At every seven spaces, there is an x1 multiplier waiting for you. 
They are progressive multipliers, meaning you can stack them up to x10 to boost your winnings. Less often though, rather than stumbling by a multiplier, you will encounter a '+2' sign that will give you that amount of extra free spins. At the end of the map, you can find an '+3' sign to get 3 extra free spins along with the x10 multiplier sign. 
The game will give you only 6 free spins. Yet, the avalanche feature will make each count in advancing you on the City Chase Map. Better yet, the Crime Zone appears and will be 5 symbols long the entire round.
Cash Noire Slot RTP & Volatility
The Cash Noire Slot RTP sits at 96.06% which is average for a modern video slot game. The volatility of it, meanwhile, sits firmly at the low end. Thus, you will have winning coming steadily at you fairly often.
Play Cash Noire Slot Real Money Online
No need to find yourself in a city as crime-ridden as fictional San Cayetanos to play Cash Noire. Simply swing by any of these Cash Noire slot online casinos we recommended above and discover what do the beauties of the game.
Cash Noire Slot Free Play
Want to play the Cash Noire first to discover all the features before playing for real money? Then you can simply enjoy the demo mode. A session of Cash Noire slot play for free at our listed top new online casinos will help to familiarise yourself with all the features it has to offer you.
Conclusion
The ambience here is top-notch, and while the biggest win might not be as big due to the low volatility, they come fairly often. All in all, Cash Noire is a very interesting thematic offering from the hand of NetEnt.
FAQ
What is the biggest win in Cash Noire?
You can win up to x5,000 your bet in Cash Noire.
Can try Cash Noir Slot for free?
Yes, most casinos we recommend have a free to play version available.
Similar Games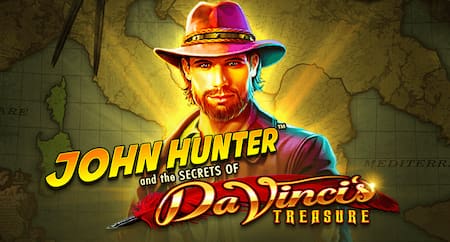 Provider: Pragmatic Play
RTP: 96.53 %
Volatility: High
Rating: 4.5/5
Play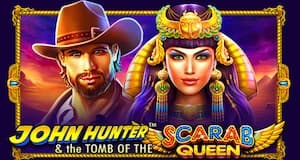 John Hunter and the Tomb of the Scarab Queen
Provider: Pragmatic Play
RTP: 96.5 %
Volatility: Medium
Rating: 4/5
Play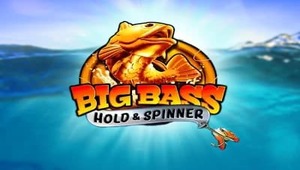 Big Bass Bonanza Hold & Spinner
Provider: Pragmatic Play
RTP: 96.07 %
Volatility: High
Rating: 4.5/5
Play